Blankenship verdict:
Progress or 'business as usual'?
This week, a US jury handed its verdict to the chief executive who'd been accused of health and safety violations in connection with a deadly coal-mine accident in West Virginia.
Donald L. Blankenship, CEO of the Massey Energy Company, was convicted on one count of conspiring to violate federal mine safety regulations, one of several charges stemming from the 2010 Upper Big Branch mining accident that killed 29 workers. Blankenship now faces possible prison time.
---
Too often, unrepentant executives are able to emerge from these cases 
and continue to use their millions to pay state politicians 
and members of Congress to weaken 
or eliminate the very same laws under which they were convicted.
---
In many ways, Blankenship was the latest incarnation of the stereotypical corporate and political boss, portrayed as Sheriff Riley Gore, in my novel Carla Rising. (Gore also meets Justice.)
Robert Reich writes that this week's guilty verdict shows us how "Blankenship put pursuit of (financial) profit…ahead of the safety of the miners who worked for him," adding that the executive "raked in nearly $18 million – partly by cutting corners on mine safety."
Now facing a possible one-year prison sentence, Blankship had also been accused of lying to federal regulators and Massey's shareholders in financial reports, charges that carried another 29 years in prison. 
So what's the big lesson here? US prosecutor Booth Goodwin has said the verdict "sends a powerful message to executives who would ignore the safety of their workers." Further, the prosecution has emphasized that lying to federal regulators and shareholders is a serious breach of justice.

Clearly, however, the jury had trouble grasping this. And who can blame them? Their challenge was one shared by generations of rural people — especially working people and especially journalists. The challenge is this: In today's United States, it is increasingly difficult to sort out life-threatening workplace offenses and financial crimes from business as usual.
To me, this is the lesson that should be taken seriously. We can be grateful that, every once in a while, regulators, police, prosecutors and the courts are somehow able to step in and set everyone straight on these issues. In this case, the Justice system has worked to remind us that an employer who avoids (and dances upon) US workplace health and safety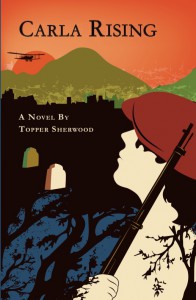 regulations is breaking the law and could go to jail for it, however briefly.
Unlike so many offenders with far lesser crimes, however, that same, clearly unrepentant executive is likely to emerge from this case and continue to use his millions to pay state politicians and members of Congress to weaken or eliminate those very same workplace rules — as he and his counterparts have been doing steadily since the 1930s.

In this West Virginia case, the US Justice Department has scored a victory, however small and symbolic, to even the stakes between large, powerful employers and the low-earning workers who are dependent on their jobs.
I would like to see this case as evidence of a wider, Justice campaign to make sure the playing field remains just as level when it comes to powerful companies and their longtime manipulation of the political system.
Too often, over too many years, we have seen that government itself can be "managed" by boardroom executives who seem too eager to rig the game against those of us who comprise the lower classes. Intended or not, the effect has been to cheapen the value of all American workers — as well as many, many more in other countries.
In coal mining, in energy, and in too many other areas, yesterday's clear breaches of environmental, health, safety and workplace codes have become today's "business as usual."